Technical article: The difference between 24v micro water pump and 12v micro water pump
Published:2021-06-24
The 24v micro water pump means that the internal rotor requires a voltage of 24v DC, and is small in size. It has one inlet and one outlet and a water outlet. Such a water pump is called a 24v micro water pump.
The difference between 24v micro water pump and 12v micro water pump:
1. The voltage is different, one is 24v and the other is 12v, and the voltage is very safe.
2. Compared with the 12v micro water pump, the 24v micro water pump has higher head, larger flow, and relatively louder noise.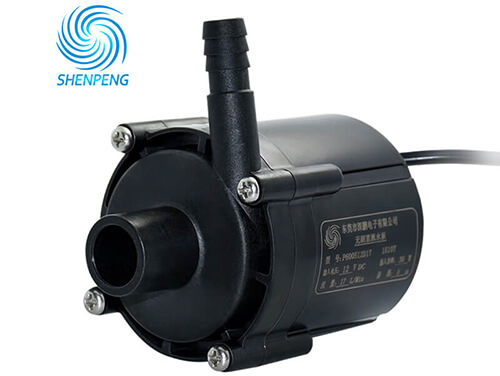 Application range of 24v micro water pump:
The application range of 24v micro water pump is basically similar to that of 12v micro water pump. It can be used for computer water cooling system, solar fountain, desktop fountain, handicraft, coffee machine, water dispenser, tea maker, wine pourer, soilless culture, shower, bidet , Tooth washing machine, water heater pressurization, plumbing mattress, hot water circulation, swimming pool water circulation filtration, foot washing surf massage tub, surf massage bathtub, car cooling circulation system, fueler, humidifier, air conditioner, washing machine, medical equipment, Cooling system, bathroom products, etc.
The superiority of miniature DC water pump:
Micro DC water pump generally refers to the use of DC power supply, such as DC 12V, DC 24V, etc. It can be used for voltage transformation with a switching DC stabilized power supply, or it can be connected to a car battery, which is very convenient to use. For micro water pumps, direct current is a safe voltage, and it is safer to use compared to alternating current pumps.
Dongguan Shenpeng Electronics Co., Ltd. was founded in 2004. The company's main business is the research and development, production and sales of brushless DC pumps. It is a global brushless DC pump solution expert. Products are mainly used in: new energy vehicles, plumbing mattresses, household appliances (water heaters, dishwashers, coffee machines, water dispensers), smart toilets, beauty and medical equipment, machine tools, air conditioning base stations, computers, LED cooling, aquariums, etc. .
Shenpeng Company is the earliest company in China to develop brushless DC water pumps. The company is located in Changping, Dongguan, covering an area of about 18,000m². It has built a CNAS national standard laboratory, a 300,000-level dust-free workshop, and 10 electronic water pumps. Professional production lines, etc., can produce more than 5 million pumps throughout the year. It is currently one of the largest brushless pump production bases in China. Through hard work, the company has won many honors such as the national "high-tech enterprise", the member unit of small and medium-sized enterprises in Guangdong Province, and the "multiplier enterprise" in Dongguan.
24v micro pump,24v water pump,24 volt high pressure water pump,shurflo 24v water pump,24v submersible water pump,24v rv water pump