Quality Assurance System:
Survival according to quality, strictly in accordance with the ISO9001 and IATF16949 quality management system, the pump from the design - process - process control and other three stages of product optimization and quality control, so that the Shenpeng pump is moving toward the "zero defect" goal!
Process control: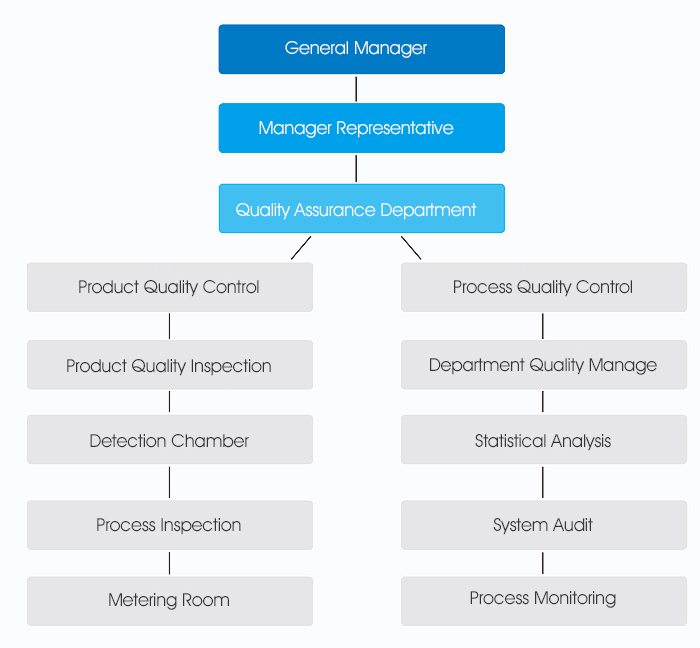 Testing Laboratory Center:
As a life, Shenpeng has established a professional testing and testing center, supporting various advanced testing systems and first-class equipment, focusing on the research of high-end miniature brushless DC water pumps. All products are installed in the simulated actual environment, all products are installed in the simulated actual environment, and various rigorous tests such as cycle durability test, overload test, and abnormal environment test are performed. At the same time, Shenpeng keeps in touch with world-renowned companies, and conducts in-depth discussions with professional engineers from various countries. Lean design, continuous improvement, and strive for the highest quality.
Internal control test: 100% electronic aging test, 100% factory aging test, 100% water comprehensive test, 100% rotor dynamic imbalance test, 100% air tightness test, 100% 50 cycle ON/OFF test.
1. The product insists on using the highest quality materials;
2. Always adhere to the simple and beautiful product design concept;
3, all parts of the product tolerances are in micrometers, to ensure the consistency of pump and valve performance;
4. All products are manufactured in strict accordance with ISO9001 international quality management system standards;
5. Establish a clean room in accordance with ISO Article 7;
6. The raw materials of all products are guaranteed to be traceable;
7. All production processes follow the principles of sustainable development and continuous innovation, ensuring that 100% of the profits are invested in training, equipment and R&D;
Shenpeng's high standards for itself are reflected in the production of advanced testing equipment and strict testing procedures to ensure the quality of the products.
--- High accelerated life test;
--- Serialization performance test date;
--- A variety of analog equipment environmental testing;
--- Noise performance test;
--- Temperature test;
--- Pump and motor performance test;
--- Seal test;
--- Vibration test