brushless DC water pump
The driving mode of the brushless DC water pump can be divided into a variety of driving modes according to different categories, and they have their own characteristics. According to the driving waveform: square wave driving, this driving method is convenient to realize and easy to realize the motor without position sensor control;Sinusoidal drive: This drive method can improve the motor running effect and make the output torque uniform, but the realization process is relatively complicated. At the same time, this method has two methods, SPWM and SVPWM (Space Vector PWM), and the effect of SVPWM is better than SPWM.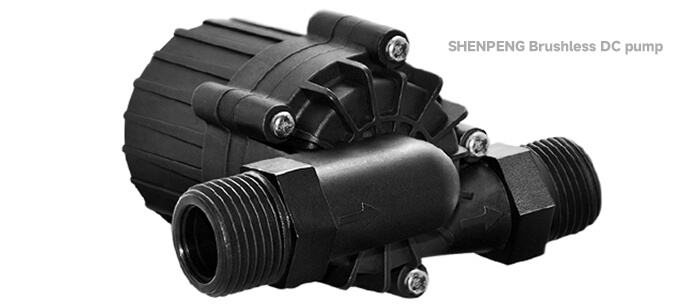 Precautions for use of brushless DC water pump
1. Use a 12V or 24V DC transformer for power supply.
2. The power line of the water pump is positive and negative. When the red line is positive, the black line is negative.
3. Connect the positive and negative poles of the water pump power line correctly so that the pump can start and operate normally.
4. Please try to put clean water into the pump to prevent solid objects from entering the pump and causing blockage.
5. Please do not break the product to affect the performance of the pump.
About Shenpeng:
Shenpeng, top1 supplier of BLDC mini pumps in China, has been specializing in the design & manufacture of DC pumps for 15 years. There are 300,000 class dust-free workshops with 3 fully automatic production lines and 5 SMT lines. Annual output is about 3 million pcs pumps. Adopt "Six Sigma", pursue product "zero defect".
Shenpeng has passed IATF16949, ISO9001, ISO14001 and OHSAS18001 and TUV. All products have passed CE, ROHS and REACH. Parts of pumps meet FDA, UL and EMC. Achieved more than 30 patents.
brushless dc water pump 12v,brushless dc solar water pump,12v dc water pump,bldc water pump in kerala,bldc motor,dc50e pump