dishwasher water pump
The dishwasher water pump is driven by a motor. In the process of pressing the water, the pump pushes the water into the nozzle. In the draining process, the pump leads the water to the drain pipe. This motor pump fitting is installed under the basin, in the center of the dishwasher.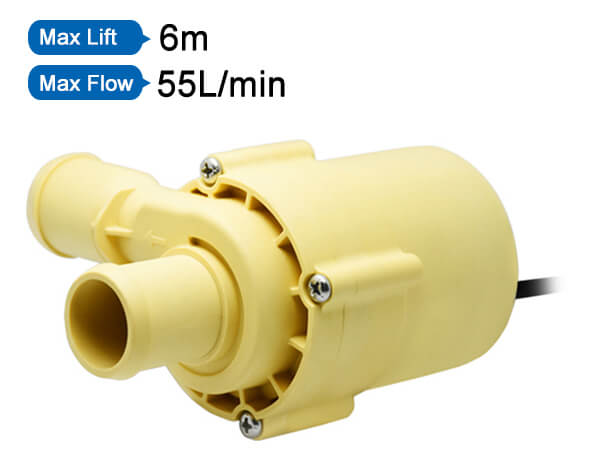 How to choose a micro water pump for household dishwashers?

1. Choose a DC low-voltage miniature water pump, which is generally not higher than 24V, and its safety is guaranteed. Even if the leakage of electricity does not cause harm to personal safety, there is no safety hazard in such a dishwasher.
2. Choose a high-lift miniature water pump. If the pump has a high head, the sprayed water pressure will be high. The dishwasher can only rinse the dishes and chopsticks in place.
3. Choose a micro-pump with a large flow rate. A large flow rate means that the dishwasher has a large water output. The dishwasher has many dishes and chopsticks cleaned at once.
4. Choose a miniature water pump with a lower power. The lower the power, the lower the power consumption and the more energy-saving the dishwasher;
5. Choose a silent miniature water pump with low noise and will not affect the user experience.
6. Choose a micro water pump with constant power operation, no matter how the voltage changes, it can ensure that the micro water pump can run at full capacity and make the dishwasher performance stable. To
What are the characteristics of the Shenpeng mini-dishwasher water pump?
Shenpeng Electronics is a leading micro pump manufacturer in China, focusing on the design and manufacturing of micro DC pumps for 15 years. The plant is about 20,000 square meters, 300,000-class dust-free SMT, DIP production workshop, national-level laboratory, and the annual output reaches 3 million units.
Shenpeng dishwasher water pump adopts brushless motor, small size, large flow, long life, low power consumption, low noise, which can meet the needs of all dishwasher manufacturers on the market and can be customized according to customer requirements.
The new smart home experience brought by technology, with the support of artificial intelligence technology, the popularization of dishwashers is believed to bring convenience to people and make life in the kitchen free of trouble and fun.
dishwasher water pump replacement,dishwasher circulation pump vs drain pump,dishwasher circulation pump noise,
dishwasher motor,signs of a bad dishwasher circulation pump,dishwasher circulation pump cost,whirlpool dishwasher circulation pump test,dishwasher pump whirlpool