With goals, beliefs, responsibilities, and motivation | Shenpeng Electronics' first swearing-in meeting in 2022 was successfully held
Published:2022-03-09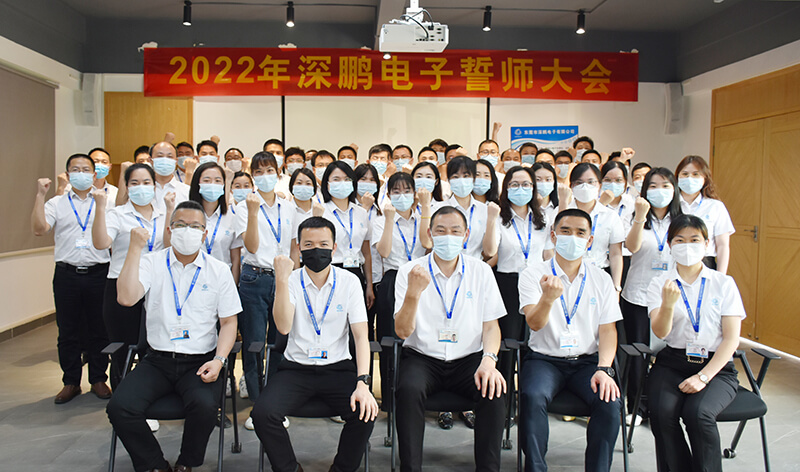 Recently, the first swearing-in meeting of Dongguan Shenpeng Electronics Co., Ltd. in 2022 was successfully held. This meeting is an important meeting held by Shenpeng Electronics in the new era of rapid development in the past 18 years.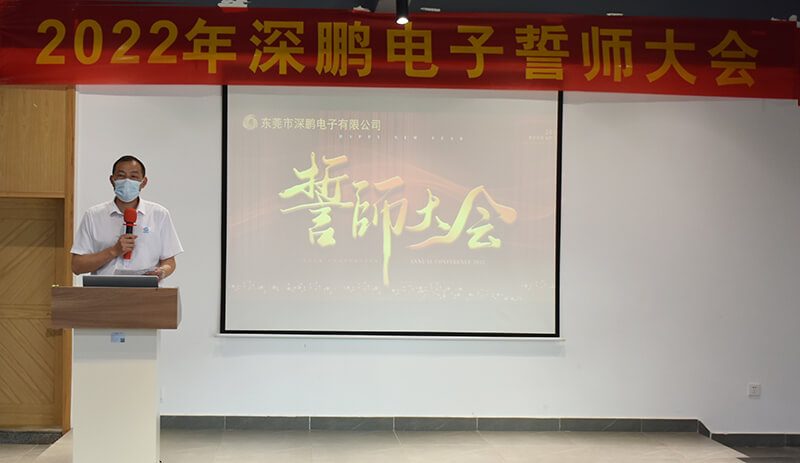 The chairman of the board of directors Wang , the general manager of the company Cheng, and all the core members of the middle and senior management team of Shenpeng Company, the core backbone of the R&D center and all marketing colleagues attended the oath meeting.
At the meeting, Wang Shouyuan, chairman of Shenpeng Electronics, made the "2022 Mobilization Report of Shenpeng Electronics to Create a New Era". The report made important instructions on the situation and opportunities faced by Shenpeng Electronics in the new era, and put forward several requirements for all employees: first, always follow the footsteps of the board of directors, and have a high degree of unity of thought, in order to create a new level of Shenpeng's performance And keep working hard. The second point is that I hope that all executives must cooperate absolutely, obey absolutely, and execute absolutely at all times. A great leader must be a great collaborator! Third, I hope that all our team executives and partners will always believe in the company, customers, and partners in order to achieve greatness.
Chairman Wang Shouyuan's speech inspired the morale of the marketing warriors and all the participants. Everyone worked hard and went all out to meet new goals and embark on a new journey. Everyone firmly believes that there is a goal to have a belief, and a responsibility to have a responsibility. power.
In 2022, opportunities and challenges coexist, difficulties and hopes coexist. In order to win the battle of the company's annual sales target in 2022, at the meeting, the core members of the senior management team of Shenpeng Electronics, the core backbone of the R&D center and all marketing colleagues took the oath with high fighting spirit, and issued the "appointment letter" and "target commitment letter.
At this beautiful moment when the east wind is strong and the earth is rejuvenating, this oath ceremony was successfully completed. All the soldiers of Shenpeng Electronics will go all out, adhere to the customer-centric, with a high sense of responsibility, firm will, and firm execution In order to realize our commitment to the company and complete the annual business goals, we will make unremitting efforts and persevere in struggle. Let us look forward to the good news of a fruitful harvest!