Professional course training of MTP middle management Cadre Training Camp
Published:2023-05-03
The original meaning of MTP (Management Training Program) is a management training program, which was developed by the United States in the 1950s to effectively improve the level of enterprise management. After 11 revisions, it has gradually improved and become one of the classic management training in the world today. So far, millions of managers worldwide have been baptized by MTP. This system has an immeasurable driving effect on the rapid economic development of Europe, America, and Japan. In the late 1990s, MTP was introduced from Japan and Taiwan to the mainland, providing a systematic and complete training program for management during the development process of enterprises. It was widely used by enterprises in various regions and achieved good results.



From April 15th to April 16th, Shenpeng Electronics held a series of courses with the theme of "Starting from scratch - Role recognition and positioning of excellent self-managers". More than 60 middle-level and above management personnel from Shenpeng Company participated in this training.
This training is aimed at strengthening the construction and development of the company's talent team, enhancing the internal management capabilities of the company's management team, helping management cadres comprehensively master necessary management skills, enhancing their ability to control the overall situation of the company, improving the overall efficiency of the team, and laying a solid foundation for the company's talent development strategy and business efficiency goals.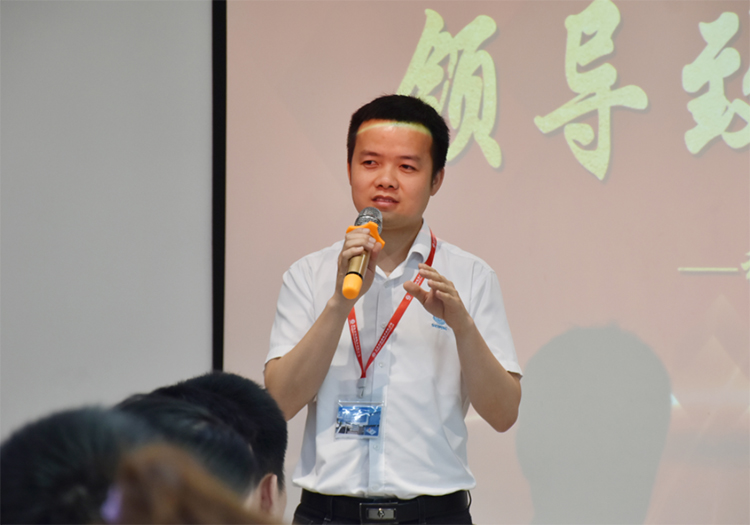 ▲At the beginning of the course, Mr. Cheng, the general manager of Shenpeng Electronics, mobilized all management cadres for training and expressed high hopes for the improvement of management personnel's abilities through this training opportunity.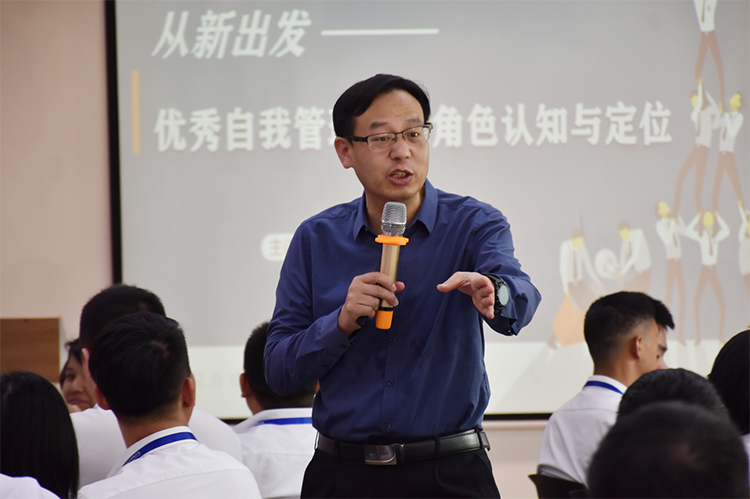 ▲ Teacher Zhu Lei, the main lecturer and management knowledge training expert of this course
This training invited Professor Zhu Lei, who has rich management knowledge training experts, to give a lecture. Teacher Zhu Lei combines the five elements of management, various execution tools (such as 6W2H method, SWOT analysis method, etc.), various rules (such as SMART rule, Holland career evaluation method, etc.), real cases of large companies, the teacher's real experience, and interactive analysis with students, so that students not only gain basic knowledge in human resource management, but also have access to high-end thinking in strategic management. The content is novel, rich, and full of dry goods.
At the end of the course, Teacher He used a group discussion mode to learn how to prevent and solve problems, and together with the students, summarized and reviewed important knowledge points in today's lecture.
After the course, the students expressed their hope to participate in more similar training so that we can learn more advanced management ideas and skills.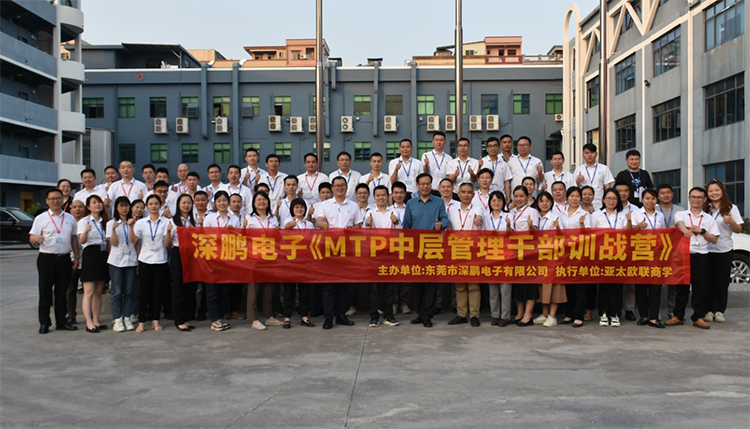 It is hoped that the middle management cadres of the company can carry out various work positively, actively, responsibly and effectively in their daily work after this "starting from the new - role recognition and positioning of excellent self-management". Firmly adhere to the belief of maximizing one's own value in management positions, continuously improve one's own literacy, and strive for a common vision!