How to choose a water heater pump?
Published:2021-04-15
Water heater pump refers to the water pump acting on the water heater, which can pressurize or circulate the water in the water heater. Generally, residents in high-rise buildings need to pressurize the water in the water heater because of low water pressure, low water output of the water heater, and insufficient water pressure.
Recently, many water heater manufacturers have encountered pump selection problems when developing new products. Our engineers have given specific and professional answers to the inquiries. The problems encountered by water heater manufacturers are now summarized into the following problems for everyone reference: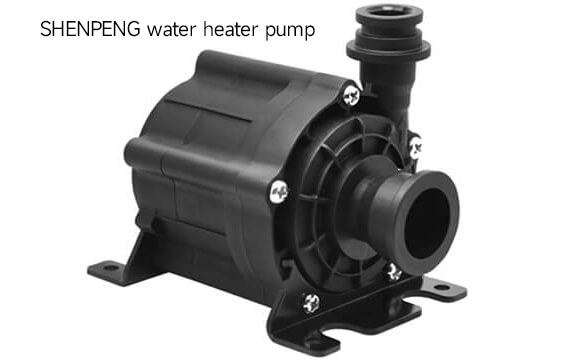 Q: How to choose voltage, flow and head?
A: The voltage of the water pump is selected according to the customer's voltage (the optional voltage of our company is: 12v, 24v, 36v), and the flow and head are mainly selected according to the customer's water heater capacity, for example: the water heater capacity is 13L, 16L, recommended choice: water pump with head: 10m, flow: 20L/min, water heater capacity is 18L, recommended head: 11m or 12m, flow: 22L/min water pump (water pump parameters can also be customized for special models).
Q: How to choose the waterproof level?
A: Most of the water heater water pumps produced by our company have a waterproof rating of IP68, which meets the requirements of diving. They can work normally even if they are immersed in water. They can easily deal with general waterproof and moisture-proof.
Q: Can the pressure of your pump meet our requirements?
A: The water heater pump produced by our company has a pulse pressure of 12Kg, 100,000 times, and a burst pressure of 3.5Mpa, which can easily cope with the pressure problem of the water pump.
Q: Our ambient temperature and medium temperature are relatively high. Can your company meet our requirements?
A: Shenpeng water heater pump ambient temperature: -25°C to 70°C, medium temperature: 0 to 100°C, if special temperature is needed, we can also change the pump material to meet the temperature requirements.
Q: Does your pump start-up noise meet our company's requirements?
A: The maximum noise of the water heater pump produced by our company is less than or equal to 40dB (A), which is equivalent to a soft whisper or the hum of a refrigerator, which has no effect on consumers' daily life.
Q: What certifications does your pump have?
A: Our company has obtained ISO9001, IATF16949, ISO14001, OHSAS18001 and other system certifications. The products produced have passed CE, ROHS, REACH, TSCA certification, and some products have obtained UL and FDA food-level certification.
Q: What is the scope of customizable pump parameters for your company?
A: The scope of our water pump customization is as follows:
Voltage range: DC3V-DC310V, power range: 3W-500W, head range: 0.5m-36m, flow range: 2L-250L/min, water pump temperature: -40-130℃ (environment), water pump pressure: 35KG
Q: What is included in your product customization process?
A: Shenpeng electronic product customization process is as follows:
1. Demand confirmation. Communicate with customers to confirm customer product customization requirements
2. Project review. Carry out feasibility analysis of the project and put forward the preliminary plan of product design
3. 2D and 3D design schemes. Propose a preliminary product design plan according to customer needs
4. 3D proofing and 3D sample confirmation. Carry out 3D proofing according to the plan, and confirm the 3D sample with the customer
5. Mold proofing. Press to confirm the 3D sample to open the mold for proofing
6. Mold verification. Perform comprehensive performance verification and reliability verification tests on products
7. Product and mold confirmation. Provide 3-5 products to customers for supporting verification, and issue "Product Specification" and "Sample Test Report" to the final customer to confirm the product
Dongguan Shenpeng Electronics Co., Ltd. was founded in 2004. The company's main business is the research and development, production and sales of brushless DC pumps. It is a global brushless DC pump solution expert. Products are mainly used in: new energy vehicles, plumbing mattresses, household appliances (water heaters, dishwashers, coffee machines, water dispensers), smart toilets, beauty and medical equipment, machine tools, air conditioning base stations, computers, LED cooling, aquariums, etc. .
water heater pump for house,water heater pump replacement,recirculating pump for water heater,water heater pump drain,heat pump water heaters pros and cons,water heater pump cost